Re-enactment
Medieval Re-enactment has been one of my interests for many years.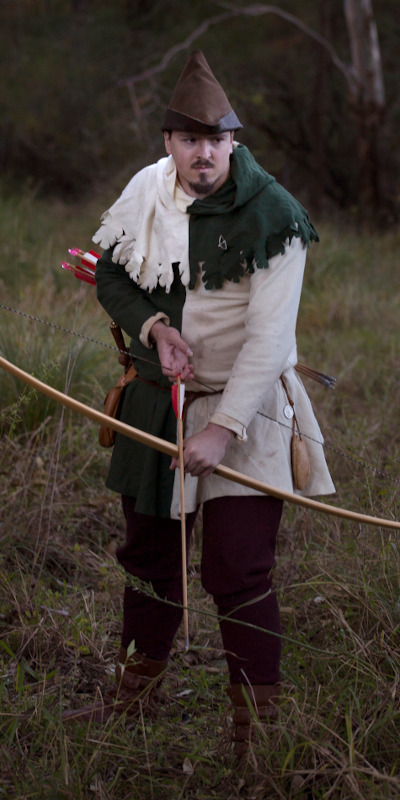 Photo by Vanessa Marie Photography.
Whilst I have previously been in groups that do live-steel re-enactment combat and living history, my current focus is historical archery. I am a member of the Medieval Archery Society, which is based in South Western Sydney.
Re-enactment is what has introduced me to blacksmithing and archery. I have also been getting more hands on with creating things for the hobby, including fletching (creating arrows), woodworking, and other random bits and pieces that I use for historical camping.
As part of this hobby, I regularly attend, and camp at, various Medieval Festivals and other events held throughout Australia. I also host and manage the Medieval Archery Society website.
I currently portray a English longbowman, during the time of the Hundred Years War. My primary longbow is a 30 pound self bow made from Ash.
| | |
| --- | --- |
| 10+ | 37+ |